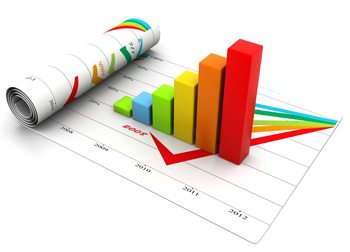 SEO – Get Ahead Your Competition!
The world of Search Engine Optimization is evolving with every passing day. You'll see different companies trying out different SEO techniques; ethical practices to spam to stay ahead in the competition. Our team mission is to delve only with ethical SEO practices and help you the rankings of your website.
DO YOU NEED SEO?  Get Free Quote View Portfolio
Testimonials
Dima is an excellent provider in SEO and Offsite optimisation. Would recommend to anyone to use his services. We assigned him 3 websites to rank with 5 keywords each which in total is 15 keywords. of the 15 he ranked 13 of them on page one within a 2 month time frame compared to estimations from other companies saying 6 months. Dumitru uses completely white hat techniques and widely believes in content is king which is absolutely the case nowadays…. "
George Mortimer (CEO, SmartSEOTeam)
How we do SEO
This is the exact SEO process and method we use on our own personal online businesses and we apply it to our client's businesses as well. Consequently, our clients achieve the same outstanding results we get for ourselves! Unlike some companies who tend to be vague on their SEO Process, we like to be transparent as to what we actually do, as we know our work can not be easily copied, so below is our SEOprocess and what you actually get for the time and money you invest with us:

1. Review
Reviewing your website at regular intervals is very important. You need to know your website's standings across different search engines. Identify the search phrases that are doing really good to your website across search engines. Have your past statistics ready with you. All these details are going to be useful to you, if you have decided to redesign your entire website.

2. Analysis of Industry
You need to analyze your industry if you want to have a successful SEO campaign and to achieve a regular SEO life cycle. By analyzing the industry, it is possible to define the connection between time frame and link strategy for a successful SEO life cycle. All these aspects will be taken care of by SEO experts and marketing consultants from my team. It is very important to analyse the industry and your competitors. By industry analysis you will be able to define the link strategy and time frame for a particular website.

3. Analysis of Keyword
Analyzing keywords that can make a real difference to your website has to be done without fail. You need to realize that these keywords can really help your website gain visibility in different search engines. Keyword analysis and selection process is designed to identify and target all relevant keywords to guarantee that only the most qualified users will find the specific pages within the website that contains subject matter that is relevant to them.

4. Optimization
On page optimization is the best way to optimize your website. However, you need to check the frequency and density of these keywords before proceeding. As per our style of working, we will take care to optimize all pages for respective keywords. If required, we will also modify navigation, Meta and title of the pages to make them more visible across search engines. We might even increase pages to help improve their visibility in different search engines and also gain more traffic for you.

5. Submission
Once the optimization of your website is done, you need to get it submitted across several directories. It is also important to place your links there. This process will help improve your website's visibility. The best part is that all these submissions are done manually across different directories like MSN, DMOZ, Yahoo, etc.

6. Strategies for Link Building
Most SEO experts believe that SEO life cycle plays a critical role in establishing link strategies. As a part of our process, we will first analyze your website and identify the broken links present in them. We will fix up these links for you and also try to get internal links for your website. These internal links are important because it will help you spread PageRank through your website. In addition to this, external links are also useful to you. My team will provide our clients with different strategies for external links. We will submit your website across directories that has PR4 and above.