Appreciated client feedback from a few excellent design clients. These are texts that have been sent in by my clients. Each time i need some inspiration and motivation i return to this page and read them again and again.
Many other testimonials and work reviews can be found on my public profiles such as Freelancer, PPH, Guru, LinkedIn, Elance and others.
---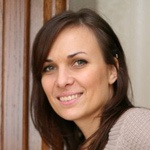 Modern and Cutting Edge Point of View
Dumitru was there for us form birth of the brand to the website creating. He created a logo we felt in love with from the first site (no changes were made to the firs version proposed). We needed a website that sale to the young, educated, always busy people, eager to experience new and fun activities. For this kind of audience we needed a special website that would be easy to use and navigate, where all the important information is brought upfront, and as a consequence – sales the products and services we feature. Dima understood the task and enhanced all the wanted features beautifully. The website was created to make navigation for the users as simple as possible. More attention was given to the deal of the day page and client support pages. The design he created is modern and brings up the important information, creating a simple and effective approach to boosting sales. We would recommend Dumitru to all the businesses that need a high professional web designer with a modern and cutting edge point of view and a great team player.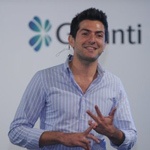 Valuable Teammate
Dumitru is the type of person, for whom you would find projects just to be able to work with him. I don't see him as a programmer, but rather a teammate with him I work towards our vision. I hope to keep up this synergy as long as I can. Just phenomenal.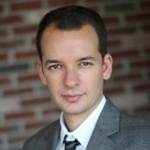 Truly a skilled designer and great to work with
Dumitru provided us with a creative, inspiring logo in just a few short days. He is truly a skilled designer and great to work with, everything was on time and done right. Definitely a re-hire in our book!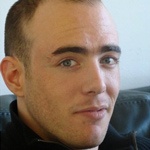 Saved my Money and my Time
Dumitru has saved my money and my time. Our collaboration with this highly talented artist has brought us a lot of benefits that it would be long to explain in details here. He's honest, fast, inspired, efficient and he has given us many unvaluable advices and tips. I really recommend this designer/webmaster for all your graphics project. After having experienced some bad trips with several web freelancers not yet skilled and full of tricks to take my money, I can say today that Dumitru MIDON is the very best designer for your business !! You will always get what you'll pay for, and often a better result than expected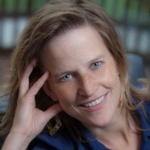 Expertise, Speed and Professionalism
Dumitru was quick to turn around basic concepts that were exactly what I asked for in my project description. He easily updated them according to my request. On one design I mostly liked what he had done but just wanted to see it in different ways. Although we were clear across the world seeing 5 different versions of the design took only minutes, moving letters, changing words. I was impressed! I truly appreciated his expertise, speed and professionalism.